Nushape Therapy Wrap for Pain Relief, Healing & Recovery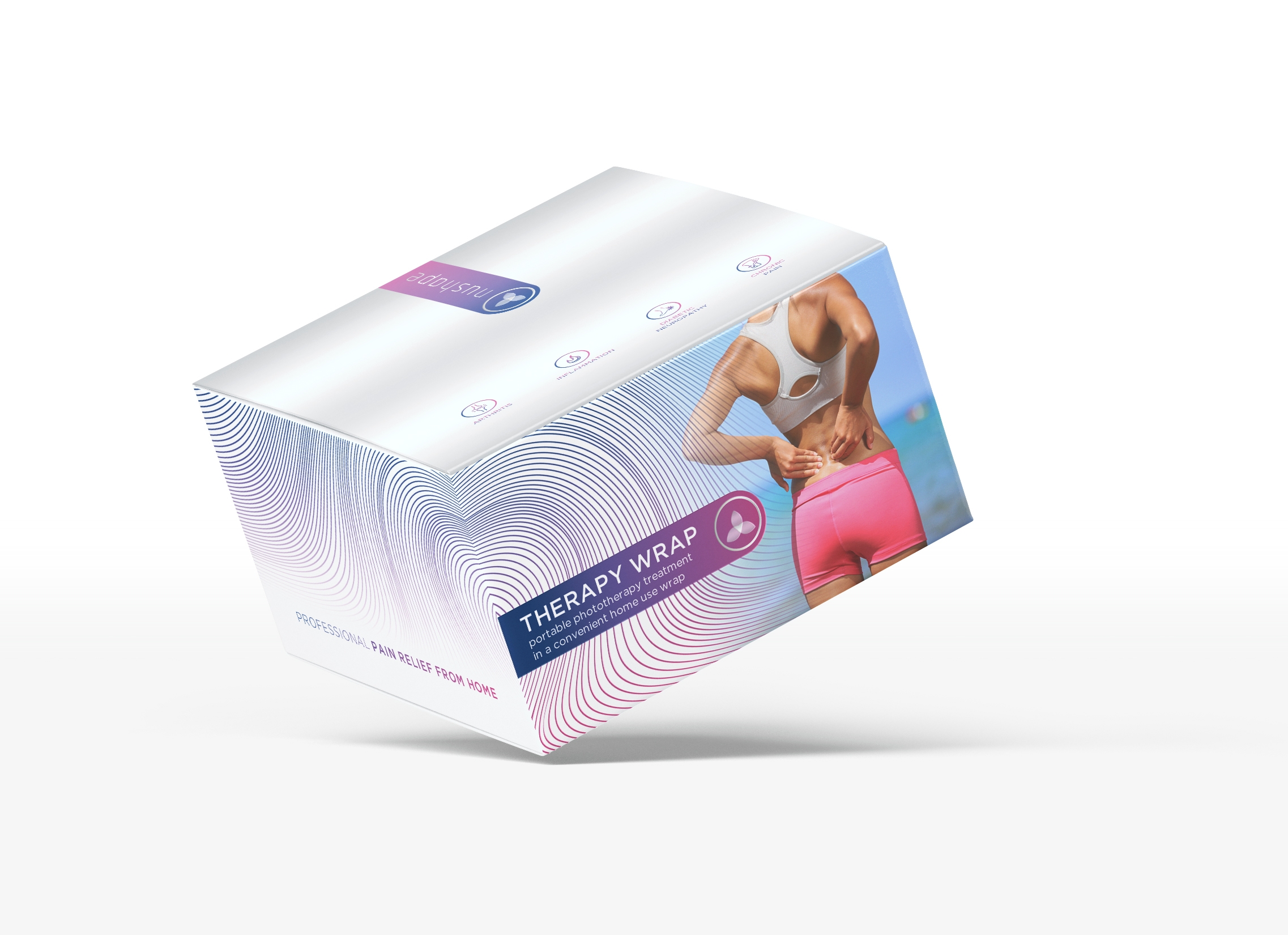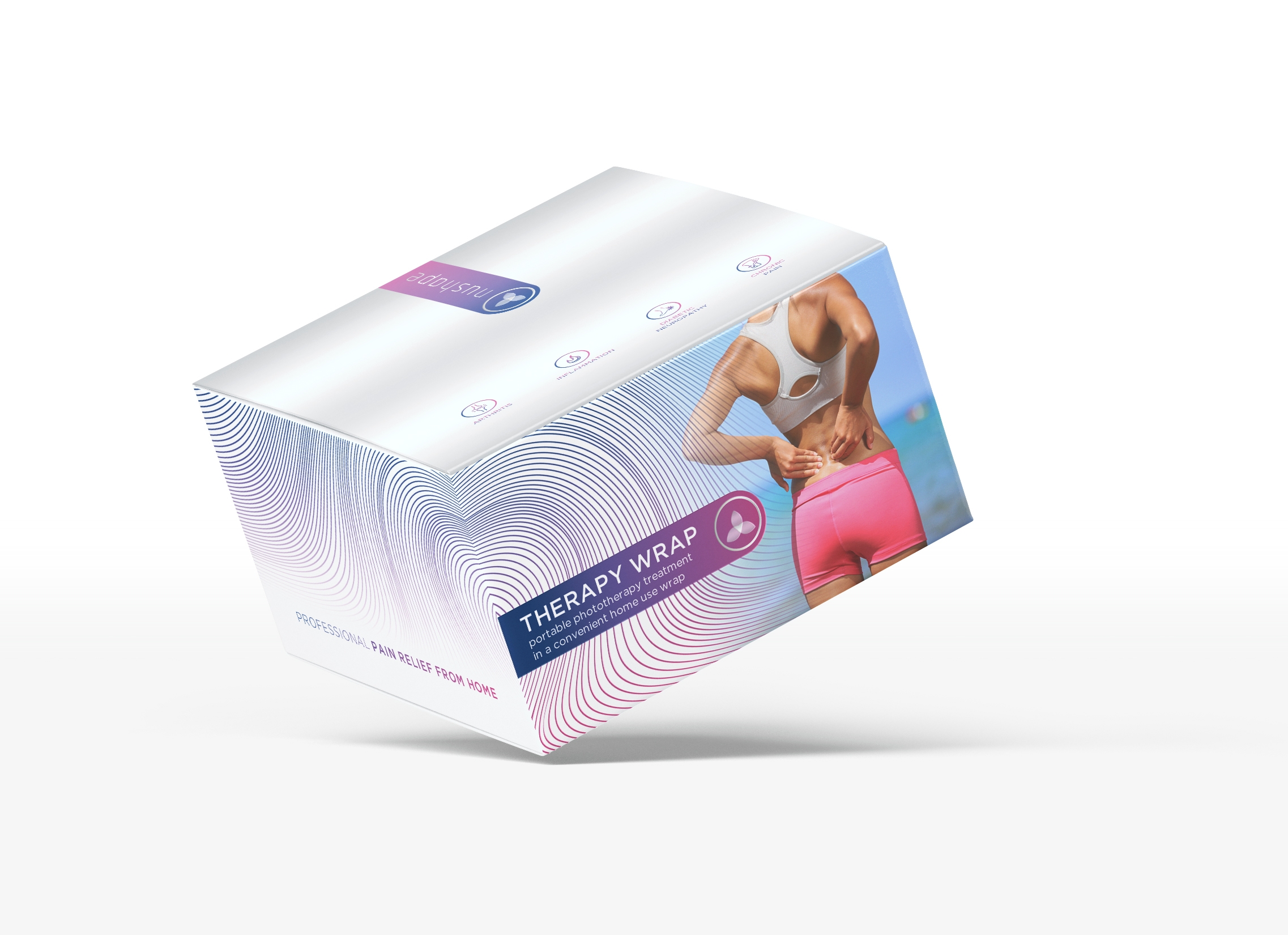 sold out
Nushape Therapy Wrap for Pain Relief, Healing & Recovery
Our Therapy Wrap features the latest in Near-Infrared and LED Red Light Phototherapy for pain, inflammation and recovery. You will not find a more powerful system for home or portable treatment. Employing the power of 600 LED diodes using both red light - (Near Infrared in the 660nm wavelength), and Near-Infrared (in 850nm wavelength), our Therapy wrap penetrates deep through the skin and into the muscles to help you lose weight simply at home, without working out for hours in gym and provide relief for:
CHRONIC PAIN

INFLAMMATION

MILD TO MODERATE ARTHRITIS

SWELLING

BRUISING

TENDONITIS

WOUND & MUSCULOSKELETAL INJURIES

DIABETIC NEUROPATHY

POST-OP AND ESTHETIC PROCEDURES
Disclaimer: *Individual results may vary*
DIRECTIONS
Simply place the wrap over your area of choice and relax while red light and NIR waves enhance and aid the healing process.

NUSHAPE is for all sizes, ages, genders and does not present side effects. For more information on the benefits of red light therapy for slimming, please read our FAQ's, and visit our About page.

SHIPPING & DELIVERY
We are re-stocked! Your order will be shipped within 3 days. For international orders please allow up to four weeks for delivery. Orders are shipped with tracking, signature required is optional by request. Once delivered Nushape will not be responsible for stolen, missing or lost packages due to incorrect delivery details given by customer or otherwise. Taxes and duties incurred by customs for international deliveries are at the responsibility of the customer. Expect the equivalent of approximately $10-20 USD +/-
RED LIGHT & FAR INFRARED THERAPY FOR PAIN & HEALING
In the spectrum for pain and healing, Near Infrared and red light therapy calibrated to 660nm waves significantly reduce recovery time for wounds, bruises and injuries, increases oxygen and blood flow, improve circulation to the treated area and stimulates antioxidant enzyme release. Phototherapy in this spectrum also promotes muscle relaxation and generally facilitates pain reduction, stimulates fibroblast and collagen production, increases lymphatic drainage, and reduces swelling and inflammation bringing relief to athletes, sufferers of arthritis, and those with chronic pain.
RETURN POLICY - If you're not completely satisfied with your NUSHAPE Wrap you can return it within 60 days for a full refund by using our pre-paid shipping label which we will send you if your purchase was made within 60 days, USA only. We use USPS within the USA. For international return process please contact us prior to return for instructions.
DISCLAIMER: is not intended for use in the diagnosis, cure, mitigation, treatment, or prevention of disease or any other condition, and is not intended to affect the structure or function of the body. The product is cosmetic in nature and does not claim to impart any health benefits. The statements made in regards to NUSHAPE systems have not been evaluated by the US Food and Drug Administration.
When you purchase a phototherapy belt by Nushape you can be sure you're getting an original. Nushape red light therapy wraps are patented, featuring clinical grade red light and infrared therapy at 37mw per cm2 - the power density and wavelength you need for real results. Our products have passed CE safety certification and are recommended by doctors.
ATTENTION. A word about EMF safety. The majority of devices on the market carry the risk of dangerously high EMF's. Please be careful. Your health is the priority - our belts have an almost zero EMF level.